With many years experiences in the field of mechanics and automotives, HUAT set up research platforms, constantly deepen cooperation between research , teaching and education , struggled to construct a scientific and technological innovation system with high-level and openness , made a series of remarkable achievements .
New Energy Vehicles
Under the cooperation of HUAT and DFM, the EQ6110HEV hybrid city bus was awarded the National Science and Technology Progress Award in 2009. The current academic research programs include key technology on hybrid city bus, key technology in industrialization of electric vehicle controller and AMT design for Hybrid vehicles, etc. Other enterprises-commissioned projects include system development for the hybrid control, battery management systems for hybrid cars, etc.
Hybrid City Bus
1. The newest coming diesel EF engine-ISBe150, four cylinders, common rail fuel injection diesel engine, reaches emission standard Europe Ⅲ.
2. Switched reluctance wind motor has met the requirements of low speed and high torque of hybrid city bus.
3. Transmission countershaft electrical coupler ensures the engagement between the motor and the engine.
4. Ni-MH batteries can meet the high power requirements of hybrid city bus.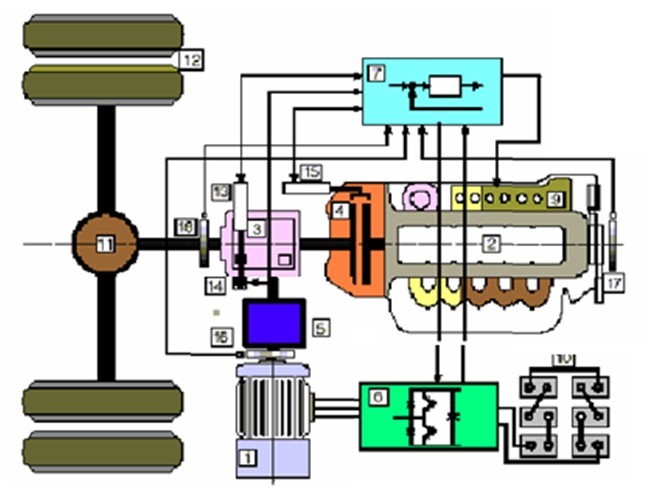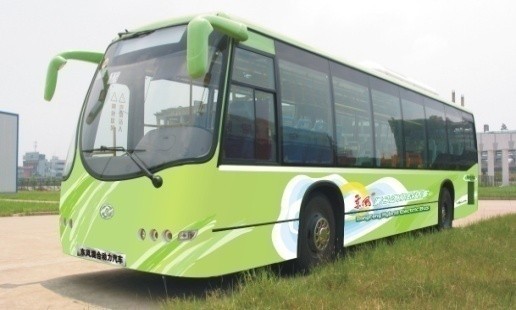 Production technology of high frequency thin wall pipe welding
Professor Li Zhiqiang, department of material science and engineering, has completed two key projects, production technology of high frequency thin wall pipe welding for vehicle aluminum radiator, industrialization of high frequency thin wall pipe welding for non-ferrous metals. These two projects have broken the technological monopoly in this field. As a pioneer in the field of high frequency thin wall pipe welding technology, this project represents the advanced technology in China and reached the level of foreign counterparts. Currently, 11 production lines have already been commercialized, with the domestic market share about 15%, and the products are also exported to South Korea, Jordan, Iran, India and other countries.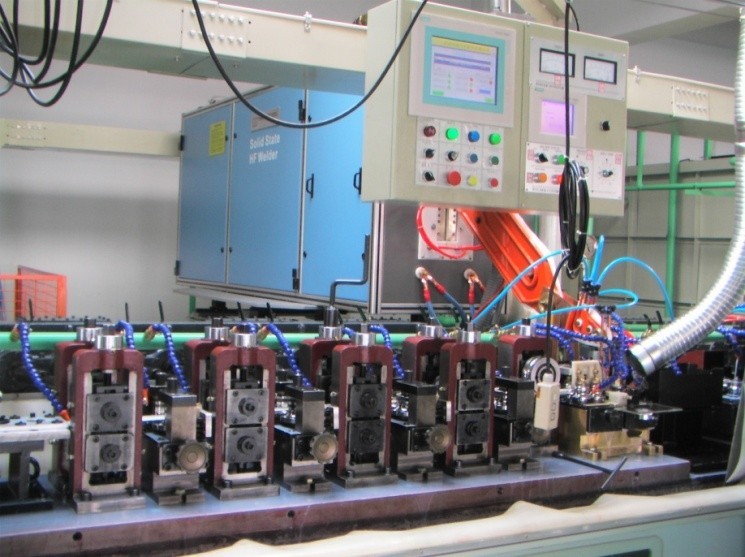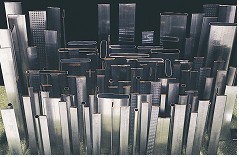 Architecture and Networking Technologies of VANET
The project of Architecture and Networking Technologies of VANET (Vehicular Ad-hoc Network) for Vehicle Safety, completed by Professor Chen Yufeng, has combined vehicle gateway platform, roadside access node, internet access node, vehicle online center into a system. This system can fulfill a series of functions like collection, transmission and display of vehicle safety information, collision warning, vehicle remote monitoring and assistance for the troubled vehicle. This achievement has been awarded 2 invention patents, 1 utility model patents and 4 software copyright registrations.
Vehicle Steering andControl
HUAT undertakes two national projects, including the project of energy saving theory and applications of automotive wire steering system from the National Natural Science Foundation, dynamics simulation and control strategies for automotive wire steering system from the Ministry of Education. The achievements of the two projects, electric power assistance testing stand and control system, have been awarded 1 invention patents and 2 utility model patents
Super-precision Surface Topography Measuring method and system
1) A research of super-precision surface topography measuring method
2) A research of super-precision measuring instrument probe of surface topography
3) A research of large-sized range nanometer worktable of 3D
4) A research of new generation-based GPS surface topography analysis theory
5) A research of manufacturing process and assembly process of measuring system of key parts and components
Also the development of measuring apparatus of super -precision surface topography and the branch joint commitment with Huazhong University of Science and technology to "National Major Scientific Instrument and Equipment Development and Application" and special project Approved by National Natural Science Foundation of China.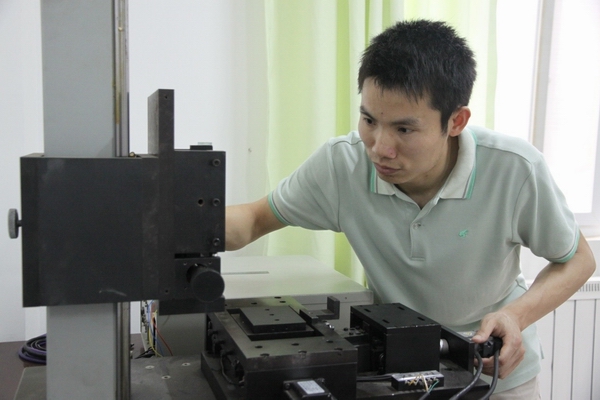 Dr. WANS Shenghuai is doing the Super-precision Surface Topography Measurement